Meet the Team
Vanessa Miranda
Director of Transfer Admission and Enrollment Services
Contact Vanessa Miranda
As Loyola Marymount University's Director for Transfer Admission and Enrollment Services, Vanessa Miranda is responsible for collaborating with community college partners and across the institution to create partnerships, programs, and initiatives that best support prospective and current transfer students. She is a strong advocate for transfer students in all stages of their academic journey and ensures their success from the application process through enrollment. In addition to serving transfer students, she assists continuing students who are navigating enrollment barriers during their time at the University by providing support and working with University partners on their behalf. Vanessa and the Transfer Admission and Enrollment Services team are committed to creating and refining clear pathways for transfer student success at LMU, as well as serving students holistically and providing the utmost customer service throughout the enrollment process.
Vanessa earned a Bachelor of Arts in Sociology and Anthropology from Augustana College and a Master of Education in Higher Education Administration from Loyola University Chicago. In her spare time, she enjoys spending time with her family, reading, and trying out new recipes.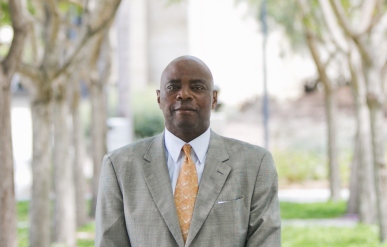 Charles Mason
Associate Director
Contact Charles Mason
Charles Mason serves as an Associate Director of Transfer Admission. He received his B.A. of Ethnic Studies and Political Science from California State University, Los Angeles. Charles has shown demonstrated commitment to advocacy for social justice and the mentorship of young people throughout his career. He enjoys his work in Transfer Admission because it is the perfect blend of challenge, change, and helping others.
Matthew Mangione
Assistant Director
Contact Matthew Mangione
Matthew Mangione is a proud transfer alumnus of Loyola Marymount University, earning his B.A. in Theatre Arts in 2018. While not originally from Los Angeles, Matthew fell in love with the city while at LMU and now considers it his home. He always advocated for and supported transfers as a student and continues that work as the Assistant Director for Transfer Admission & Enrollment Services. In his spare time, he enjoys going for walks, playing tennis, cooking new recipes, and relaxing at the beach with friends.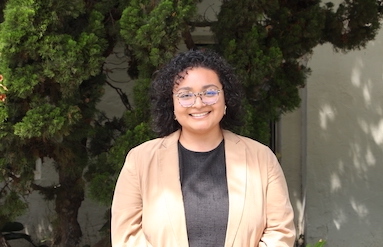 Karen Arizmendi
Admission Specialist
Karen Arizmendi
Karen Arizmendi earned her Bachelor of Science in Criminology and Bachelor of Arts in Spanish at the University of La Verne. She is currently a Master of Arts in Guidance and Counseling candidate at Loyola Marymount University. Having worked as part of the LMU admission team for some time, she is excited for the opportunity to now directly assist transfer students and be an additional support for them. In her free time she enjoys spending time with her friends and family, going to concerts, and going on walks.